Create Collection
For the most up-to-date documentation, please visit docs.brix.ch
Allows read-only users to create collections or to create a collection of all related assets of a given asset
To be configured in {home}/appserver/conf/custom.properties
type: String, required: yes, default: -
License key (delivered by brix cross media)
type: long, required: yes, default: -
The ID of the root node where the user related collections will be created
type: long, required: yes, default: -
Restrict the use of the plugin to this user group ID (superadmins always see it in any case)
type: long, required: yes, default: -
Role which the user will have on his own collections
The IDs of the roles aren't displayed anywhere in the UI. The best way seems to be to export the roles as an XML in the CMA and look for the IDs there.
type: boolean, required: no, default: true
Enables the function to create a collection of all related assets of a given asset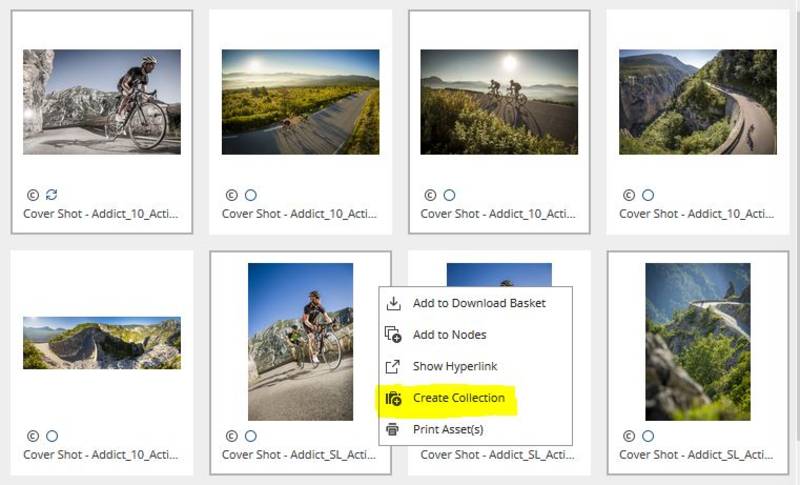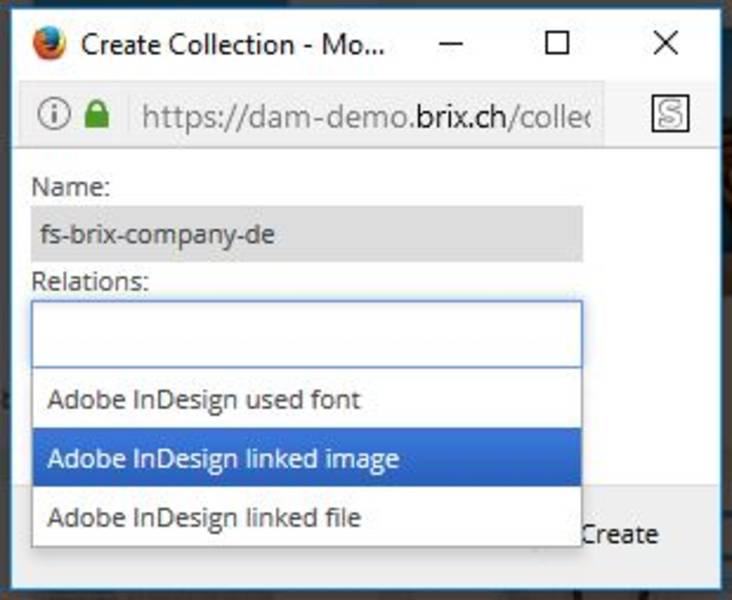 Released 2016-09-09
Released 2016-11-05

License required
Only the effectively available types are displayed when the relation types are selected. Furthermore, the created collections can also be deleted.
Released 2017-09-07

Possibility to add assets to existing collections
Released 2017-09-27

Mark processing nodes with "IS_RUNNING"
© brix cross media